Mediterranean cruise holidays through your eyes
Our readers' Mediterranean cruise reviews, tips, stories and memories.
Have you ever experienced Mediterranean cruise holidays? If you have, we know you came back home with thousands of impressions, stories and pictures from the Mediterranean cruise ports… and you're dying to share them all with someone.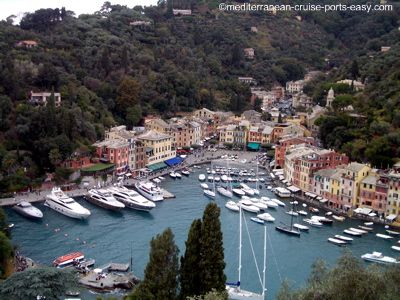 So now that your friends and family are already sick and tired of hearing you rave over and over again about how romantic your Venice gondola ride was, or how picture perfect that Mykonos beach was… guess what, WE WANT TO HEAR ALL ABOUT IT!
And so do our readers!
It's funny to think that your Mediterranean cruise reviews, stories and impressions from Mediterranean cruise ports could be exactly what inspires someone to take a cruise to those very ports.
So, go ahead, make some coffee or maybe pour yourself a glass of that Chianti you brought from Florence and…
Pour your heart out about your most romantic Med moments
Brag about seeing the European attractions that others see in tourist magazines only
Share your favorite little Med secret spots with us, they will stay in our little family of Mediterranean cruise afficionados ;)
Show off your expertise on Mediterranean cruise ports and share some transport, shopping or dining tips!
And don't forget to tell us about the cruise ship you were on and whom you shared the Mediterranean cruise holidays with!
Now pick your favorite Mediterranean cruise ports and the titles that tickle your fancy and write away…
VENICE:
FLORENCE:
RHODES:
DUBROVNIK:
From MEDITERRANEAN CRUISE HOLIDAYS to Mediterranean Cruise Ports Easy
HOME PAGE