Kusadasi Turkey Leather Shopping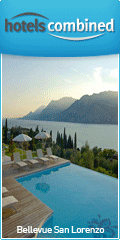 "Shop for Turkey leather in Populer Leather Kusadasi, one of the biggest leather exporters in Turkey!"
Populer Leather Kusadasi
Not a week passes by without my readers writing in to ask me about a really good place where you can buy Kusadasi leather.
And what they always ask for is a place that, first of all, sells genuine Turkey leather, offers good deals and a shopping experience a bit different from the hustle and bustle of the regular Kusadasi Grand Bazaar's shops.
Namely, what happens when you walk out of the Kusadasi harbour area, is that you are hit in your face by hundreds of shops! One shop window after another full of leather items (or what looks like leather) and passionate salespeople in front of them luring you in, trying to get your business.
Having visited Kusadasi every single week for five summers in a row, I am very much aware of how the initial excitement with shopping can turn into frustration: you can get confused and just want someone to cut it to chase and point ONE good place you can buy your leather jacket.
And that is why, I became quite determined to help our readers visiting for the first time. I thought back to the times I spent onboard the Royal Carribean and Princess ships as an official port and shopping guide and quickly solved the problem!.
Populer Leather Kusadasi
Big cruise companies always go with the best to offer their guests, shops that offer authentic quality goods and excel at their customer service. One of the rare Turkey leather companies that lived up to the cruise guests' expectations and remained on our recommended list for years was Populer Leather!
What a gem that was! Located out of town, on the way to Ephesus, they are kind of a Kusadasi's best kept secret, known only to those lucky enough to be brought here by cruise companies' tour guides. Away from the hustle and bustle, they offer a much calmer and classier experience in shopping.
Now you may be asking, why would they be located outside the town and why is there no usual shopping frenzy around their shop? Well, you see, Populer Leather are actually leather manufacturers and when visiting them, you will actually be shopping in their own factory's outlet center. Of course, as an experienced shoppers you know what shopping from the very source means: great savings!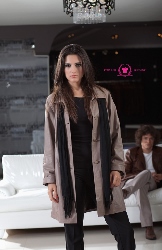 Populer Leather Kusadasi
Now, I will let you in on a little secret: Populer Leather actually makes leather items for the world famous brands like Chanel, LV, Prada and Burberry. Thanks to the Turkish government mandates, such factories have to sell 20% of their goods locally to create employment for the citizens...and this is where you and me profit: when such factories decide to open their doors for us we get to buy brand-quality goods for the fraction of the price.
No wonder fashionistas around the world, well informed about the usual retail prices of lether items, have recognized this, as I happened to find out in the blog of this charming fashion blogger from Jakarta as well as this lovely travel blogger from Singapore.
Luckily, I managed to get in touch with Populer Leather again (it's not a spelling mistake, 'populer' means popular in Turkish) and asked them to help our readers looking for leather. They were more than happy to do so and they offer you a contact form at the bottom of this page.
Use this form to contact Populer leather personally ahead of your visit to inquire about the items you would like to shop for. Also, if you are really interested in shopping there ask them about the complimentary transfer to their outlet for you and your party. Remember, planning ahead saves you time and money!
But complementary pick up from the exit of the Kusadasi port area is not the only thing Populer leather will do for you! You will actually get to see a really cool fashion show right there at the factory! You can see the video here. Honestly, I am drooling just at the sight of their soft leather jackets!
If you will be, like most our readers, booking your Ephesus tours with Magic Steps tour agency (everyone loves them!!!) just mention to Gonca, the lovely lady who will help you pick your tour, that you would like to visit Populer leather on your way to Ephesus. They will be more than happy to take you shopping there.
Have fun shopping in Populer leather and don't forget to drop us a line once you're back from the cruise to let us know what you got!
Home

›
Kusadasi
› [Kusadasi Turkey Leather]