My top 5 Venice sights
There are so many beautiful Venice sights and so much to do it can all get a bit confusing for someone visiting for the first time!
We want to hear your expert opinion on YOUR OWN Top 5 Venice attractions! If you had to recommend a top 5 absolute Venice must-sees to your fellow cruisers, what would they be?
Is it St Marks square? Or do you think it's just too crowded and has to be avoided at all costs?
Doge's palace Venice ? Do you think it's worth visiting it or is it better to admire it from the outside?
What about the Clock tower? Do you think The Rialto bridge in Venice is romantic? Have you been to Venice Peggy Guggenheim museum? Is the Accademia Venice museum a must see? How about the Murano island?
Any other secret Venice spots only those-in-the-know would know of and you want to share them with your fellow cruisers?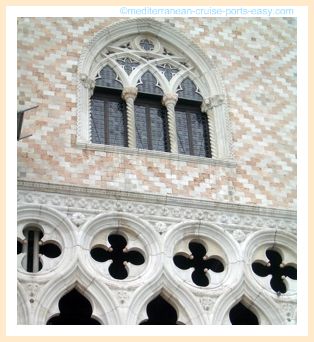 YES, PEOPLE WANT TO READ YOUR STORIES AND SEE YOUR PHOTOS!
Submitting your story is easy! Just fill out the form below and hit the submit button.
We will turn your Venice attractions experience and photos into a webpage. You'll be a star, so don't forget to notify your friends and family to check it out!
What are your Top 5 Venice sights?
Let us know what you think...
OTHER VENICE MEMORIES AND TIPS TO WRITE ABOUT
From TOP 5 VENICE SIGHTS to Mediterranean Cruise Ports Easy
HOME PAGE