Venice Italy Hotels -
Booking Best Hotels in Venice

"Venice Italy Hotels helps you book the best hotel for you among hundreds of luxury hotel accommodation in Venice..."
Famous Venice Italy hotels:
GRAND CANAL VIEW LUXURY HOTEL VENICE

HOTEL AROUND ST MARKS SQUARE VENICE

VENICE AIRPORT HOTEL

BEST HOTELS IN VENICE CLOSE TO ALILAGUNA LINEA M

CRUISE PORT AND PIAZZALE ROMA HOTEL ACCOMODATION IN VENICE

VENICE 3 STAR HOTEL

4 STAR HOTEL IN VENICE

5 STAR HOTEL IN VENICE

CHEAP VENICE HOTEL VENICE ITALY – AROUND ST MARKS AREA

CHEAP HOTELS VENICE ITALY - IN AND AROUND GRAND CANAL

CHEAP HOTEL VENICE – PIAZZALE ROMA AREA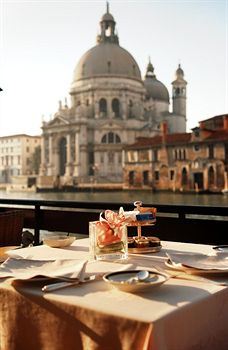 Visiting Venice even for a day or two during your cruise is something you will remember for life. But staying in one of the Venice Hotels for a couple of days before or after your cruise is something you will be telling your kids and grandkids about for decades to come!
No matter where exactly, your Venice Italy Hotels are very likely to have a wonderful setting: a view of some canal and gondolas, a nice garden and a rooftop terrace and the proximity of sights to see.
On the inside, most Venice Luxury hotels pretty much look like you have walked into a fairy tale, so you can't go wrong with most.
However, as a Mediterranean cruiser you have to take a few other things into consideration:
---

1. VENICE ITALY HOTELS BUDGET: Unlike other tourists, on top of staying in a hotel accommodation in Venice, you have to think of the rest of the cruise coming up or just finished and the costs it will or might have incurred.
TIP: Regardless of whether you travel on a budget or simply don't want to pay more than you should for your luxury hotel in Venice here's a little trick on how to find the best possible deal: read our article on Hotels in Venice Italy and how to use hotel search tools to find the best hotel at the best price for YOU!
---

2. LENGTH OF YOUR STAY IN VENICE ITALY HOTELS:
For those of you who start your European Cruises in Venice just the day before you embark your cruise ship, it is very likely you will be quite tired from your trip and won't have much time for sightseeing.
So it's very likely you will be going to the center of Venice for a few hours on one occasion only and see as much Venice sights as you can in that one go.
In that case you might be better off booking hotel accommodation in Venice close to Piazzale Roma square which is the main transportation hub in Venice and very close to Stazione Marittima Venice cruise terminal.
That's because you will be focused more on getting all your luggage to the cruise ship than the Venice sightseeing really.
If you are flying in very late at night, you might be interested in some of the Venice airport hotels.
But if you are lucky enough to plan spending a few days in Venice, it's going to be in your best interest that you are close to the sights and attractions and don't spend money for the local vaporetto transportation. In that case, you should check our recommendations for Hotels around St Marks Square.
---
3. PROXIMITY OF VENICE ITALY HOTELS TO PUBLIC WATER TRANSPORTATION is another important factor to take into account.
As you know the easiest way to get around here is to walk Venice. But travelling with your luggage, that's exactly what you will want to avoid. So the next best option is using water transport when getting from your Venice Italy hotels to Venice cruise terminal of Stazione Marittima or vice versa.
Unless you don't mind paying around 90 euros for a private Venice water taxi from your hotel located anywhere in Venice, what you want is either:
Hotel accommodation close to

Venice port

i.e. in the Piazzale Roma area

Hotels close both to Venice attractions and Alilaguna Linea M line that will take you straight to

Venice cruise terminal of Stazione Marittima

– read our article on Best Hotels in Venice Close to Cruise Terminal Transport.

Hotels close to any vaporetto station that will take you to Piazzale Roma, preferably on the

Venice Grand Canal

or overlooking the basin of San Marco. In that case read our Luxury Hotels Venice on Grand Canal.
From VENICE ITALY HOTELS to Mediterranean cruise ports easy
HOME PAGE