About Us - faces behind Mediterranean Cruise Ports Easy
Hi! We are Ralph and Martina, the faces behind Mediterranean Cruise Ports Easy and we would like to welcome you to our website!
You've probably looked at our photos already and we know exactly what you're thinking: so how does this young couple only in their mid-thirties cruise to over 20 top Mediterranean cruise ports and destinations, and do it over and over again… to the point of studying them so much they become big enough authorities to put together a website like this?
Well, I wish I could tell you we had won big on lottery and decided to cruise around for life, but that's not true. Our life story, however, isn't that far from a dream come true either.
It all started in 2003. After getting her Archaeology and English Literature degree, Martina, a native Croatian, decided there was more to experience than dig out old bones or teach English at school for the rest of her life.
So she embarked on a luxury cruise liner as a photographer (one of her many hobbies), for a contract or two only, she thought. Just enough to see the world, new exotic destinations and meet some new friends before finally settling down in her hometown.
But fate would have it differently…that's right, a romantic love story happened! One day Ralph from Southern Africa, joined the ship.
I wish I could tell you it was love at first sight but it couldn't possibly have been. The first time Ralph saw Martina, she was wearing a bear costume as part of an Alaskan photo shoot! ;)
After this initial confusion and some persuasion that there really was a nice girl underneath the mask of a dangerous beast, we quickly connected and enjoyed cruising the Caribbean, Mexican Riviera, Central America, South America, Hawaii, Alaska, Canada/New England and Scandinavia together.
After some time we started making plans on how to stay together in this crazy ship-life world where we could easily be split up forever in a matter of days.
Our problem was solved when we got offered a job of Port Lecturers! If you have cruised before and been to one of the Port & Shopping shows or seminars you know we had the best job possible on cruise ships!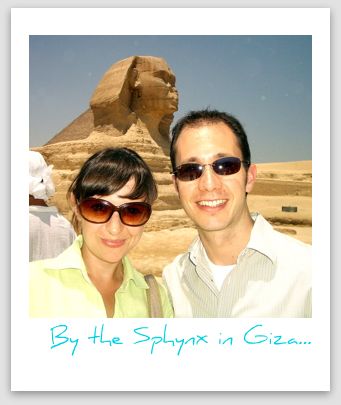 What more can one wish for than explore the ports-of-call and their attractions as well as look for and shop for their best buys… and be paid for it all!
We would normally spend a few months doing this in the Caribbean in winter and then spend the whole Mediterranean summer season in Europe! 4 years in a row! So look at our photos again, if you have cruised Europe between 2005-2009, you could have met us! That's over 100 cruises around the Med only!
If you did meet us on one of the ships, make sure you drop us a line and say hi! You will find the contact form right here.
Although we loved doing this exciting job in all parts of the world, the Mediterranean soon became our biggest passion!We loved the Med and the Med loved us back… our guests were happy with our services and we crowned every single season with awards given by industry authorities.
In European ports, it was part of our job to travel the points of interest for our guests no matter how far from the cruise ship they were. We were always out there for our guests, helping them get around and shop!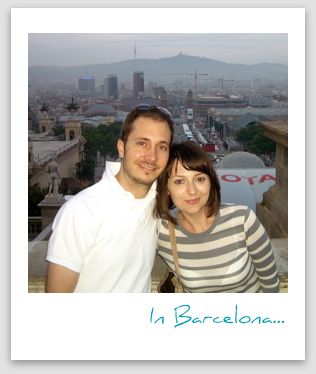 That's why we have really had a chance to study getting around the ports-of-call, local transportation, attractions, beaches and figure out different ways in which one can save time and money.
In the 4 years of visiting the same ports over and over again we have answered thousands of questions and our web site is basically a big collection of answers to questions we know Mediterranean cruise guests will have before visiting a port for the first time.
Another big passion of ours in European ports became the shopping opportunities they had to offer. Besides the usual luxury goods you could find here and everywhere else in the world, in each of the Mediterranean ports one could also shop for something totally unique and different!
Whether it is a piece of Murano glass, Turkish rugs, 22k and 24k Greek jewelry, silk Croatian ties, Egyptian cartouches, Florentine leather and 18k Italian gold jewelry, limoncellos, magic bells from the isle of Capri or Sorrento inlaid wood… we have shopped for them all, and more, and loved teaching our guests on why and how to appreciate these unique artefacts and take them home!
Needles to say that our first home together we have just bought in the dreamy vineyard-covered hills of the North of Croatia, not too far from the capital Zagreb, will be filled with all the beautiful things we have collected travelling around the Med.
In future we plan to live on one of the beautiful Croatian islands too, so I guess that will call for more cruises and more shopping to fill up a new home. We won't mind at all! ;)
Our site is still just a baby so make sure you bookmark it right now and keep coming back for new content on YOUR favourite Mediterranean Cruise Ports!
We hope you enjoy our site, and the best advice we can give you is to read as many pages on the ports you will be visiting as there are important tips and expert advice scattered all over them!
Also we would love to hear from you! Even if you just want to say hi, tell us where you're from and where you will be cruising to… we'll be happy to hear from you! Find a contact form here and drop us a line!
If you wish to tell us you really, really enjoy our site, we'll be even happier! Do it right now and make our day!
The ultimate happiness of ours will be if you let us know that you have read our pages, used the tips and maximized your time in the ports of call even more! After all, the whole point of the website is to HELP YOU and knowing that we succeeded at it will be our biggest reward! Find the contact form to do it here.
Also, don't forget to like our fan-page on Facebook and keep in touch that way too!
Happy sailing and hope to see you on one of the Mediterranean cruises soon!
Ralph and Martina.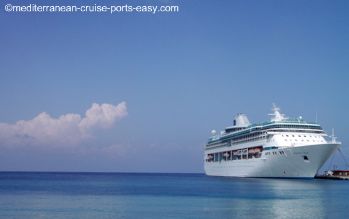 From ABOUT US to Mediterranean Cruise Ports Easy HOME PAGE