Best Shared Athens Tours from Cruise Port
Looking for best shared, small-group Athens tours from cruise port that offer seeing Athens highlights and bring you back to the ship in time? You are in the right place!
When you step ashore in Piraeus, Greece, and opt for one of our highly recommended small group shore excursions to Athens, you're embarking on an unforgettable adventure - and truly making the most of your time in this splendid city.
No need to worry about navigating on your own a foreign land where 'it's all Greek to me' – there's just so much to see and do.
You'll want peace of mind, knowing you'll return to the ship on time and experience it all simultaneously.
That is exactly why I have created this little guide for the shore excursion and Athens tours from the cruise port  - to offer you the best tours without you having to do endless searches online.
These tours are a dream come true for travelers seeking a more personal touch, delivering an intimate experience you'll treasure forever, accompanied by a knowledgeable guide who breathes life into the city's rich history.
As you stroll through the ancient wonders of Athens, from the grand Acropolis and its iconic Parthenon temple to the historic Plaka market nestled in the city's heart, you'll forge memories that will linger with you long after your cruise has ended.

---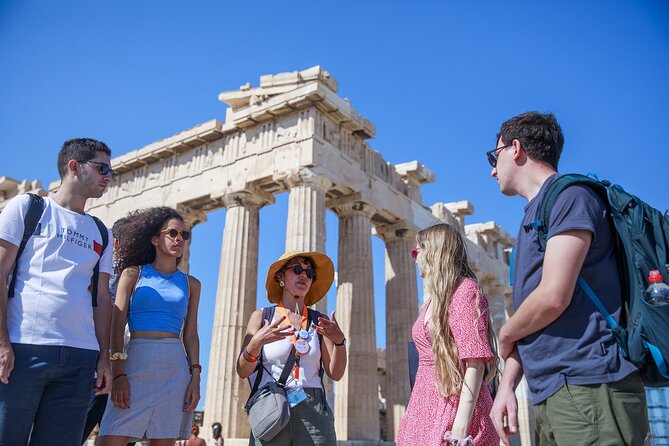 Your 5-and-a-half-hour tour starts at the Piraeus cruise terminal where your tour guide picks you up. 

First, you will head to Syntagma Square to see the change of the National Guard in front of the Parliament. Behind the parliament, there are the National Gardens and you will be walked through them, too.
What's great about this tour is you will head to the Acropolis only after the morning rush is gone, and won't need to stand in line to buy the ticket. After that, you can chill inside the Acropolis Museum, one of the top five museums in the world.
"Our guide was very knowledgeable! He gave us enough background and history of Athens to make the experience of seeing ancient Athens more enjoyable. We loved the museum where we had a welcome time to sit while he expanded on the history of the artifacts." Ann_H

---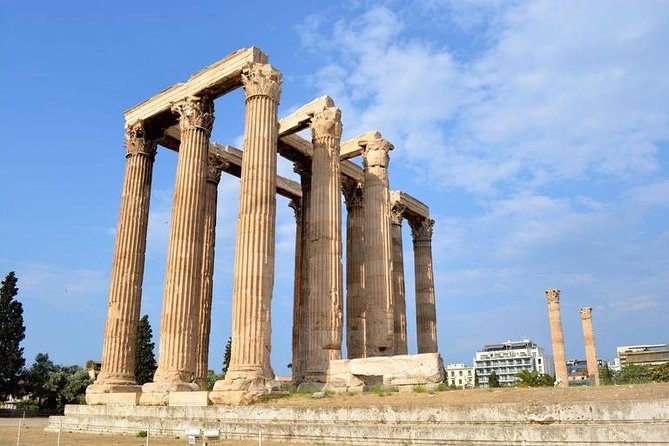 This intense shore excursions also makes sure you have the best experience on the Acropolis: it starts very early and gets you to the entrance as soon as the doors open, before the heat.
After that you will also visit the Panathenaic stadium (where the first modern Olympic games were held) and the famous Acropolis museum.
You will also pass by many other Athens highlights and be taken back to the ship in time for its sailaway.
"Only the best comments for Viator and the tour operator, my cruship had a delay of 1 hour and they managed to send us a private car to meet our tour just a minutes later, all the communication was super accurate and we feel always well cover and safe, the tour was amazing the guide was very good and whit great tales about the Greek culture..."

---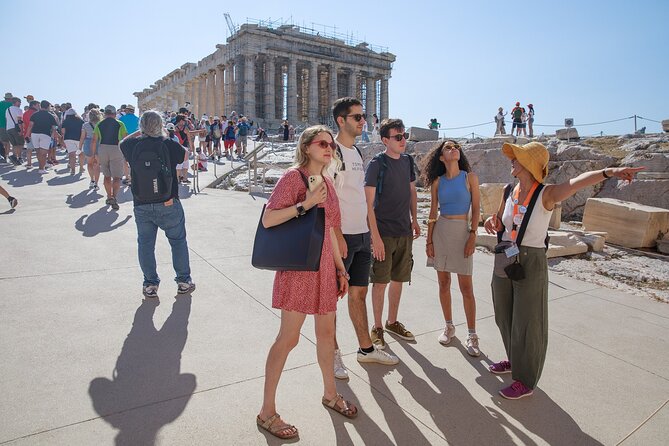 Athens heat can be quite excruciating, and some people love to make their sightseeing quick - that is why this shore excursion is often booked and has high reviews.
You will see the Acropolis and all its famous temples and historical buildings, as well as the Syntagma square in central Athens.
It skips visiting the Museum and gets you back to the ship in time for lunch.
"Our guide, Apollon was excellent. He had great knowledge of history and mythology of Greece and was also an archaeologist. He was also considerate of all ages on the tour stopping frequently as we climbed to the top of the Acropolis. Thanks for a great experience!"

---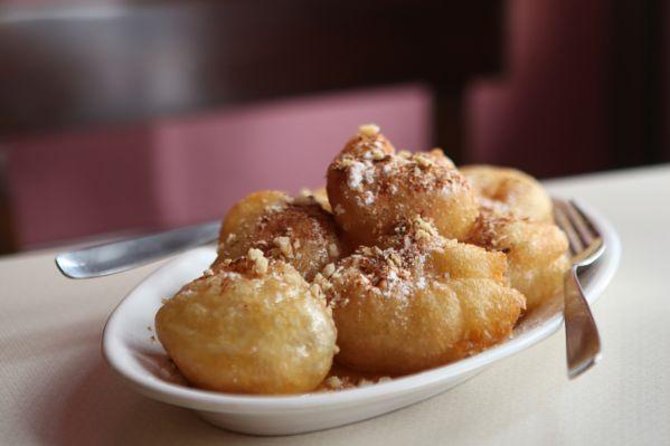 During this fun 4-hour tour you get to visit markets, bakeries, dairies, cafes and sweet shops with a local food specialist and sample all the wonderful local breads, sausages, dough balls and pastries.
A little tip: do not have breakfast as you will taste tons of food and finish it off with a gyro lunch!
This shore excursion is great for cruisers who have been to Athens before and are looking for something different but also for the first time visitors - you get a few hours off and you can use them to go and see the Acropolis on your own!
"I think we had 6 or 7 stops along this tour. Our guide, Fotis, was wonderful and shared so much information about the culture and sights that we passed while walking. The food was amazing and we definitely ended with full bellies! (...)After the tour, we had about 3 hours in the Plaka district before being picked up and taken back to the cruise terminal. We used that time to walk to the Acropolis and see the Parthenon. Highly recommend this tour to anyone who enjoys food and learning about local cultures, but also appreciates dedicated time to do your own self-exploration."

---
Athens is not all about the Acropolis - my favorite part is the Plaka, the old neighborhood with all the tavernas, cafes, greek jewelry shops, souvenirs, and olive oil products.
This tour gives you an hour to explore it and 3 hours to see the Acropolis - very early in the morning before all the crowds rush in. 
"Despina was great and they met us right at the port. Lots of cold water and a wonderful air conditioned van. The guide was fantastic! Highly recommend!" - Kimberly O., USA
---