Travel Tips for Packing luggage -
How to Pack for Cruising the Mediterranean stress free
"Travel tips for packing luggage when you cruise Mediterranean sea. How to pack your cruise ship wear when cruising the Mediterranean."
When it comes to packing, little tricks can make a big difference… that's why there's never enough tips for packing luggage.
First thing we find really important when it comes to travel tips for packing luggage for Cruises to Europe is how you distribute your cruise ship wear and accessories among different bags.
Namely, most people will go cruise Mediterranean sea with at least three types of bags:
TRAVEL TIPS FOR PACKING LUGGAGE: CHECK-IN LUGGAGE
Check-in luggage will usually be your larger rolling luggage – you should pack the bulk of your stuff in your check-in luggage but don't pack things you cannot do without for a couple of days!
For more tips when packing your check-in luggage check our article Travel Tips for Packing Luggage
TRAVEL TIPS FOR PACKING LUGGAGE: CARRY-ON LUGGAGE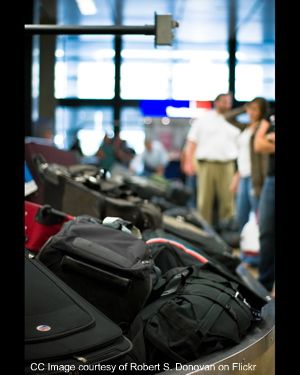 Your carry on luggage is usually your smaller rolling luggage – here you should pack everything you could possibly need in case your check-in luggage gets lost or delayed.
Now, we all hope it won't be our luggage that gets lost and delayed, but after 7 years of intense travel we can say… sooner or later, it happens to everyone and it's very uncomfortable to be without your clothes for a few days when you go cruising the Mediterranean.
Having experienced this ourselves many times we could really sympathize with the cruise guests who walked around the ship wearing t-shirts provided by the cruise line, wistfully looking at everyone else dressed up for their first night onboard.
So, have at least one evening and one day outfit in your carry-on luggage, especially if you're headed on a shore-excursion the very next morning.
When cruising the Mediterranean, your luggage doesn't even have to be lost or delayed for you to think about everything that you will need in your cabin upon arrival.
Namely, your suitcases will be taken from you upon check in with the cruise line and you may only get them delivered to your cabin later on in the afternoon or early that evening.
That's why, if you dream of heading to the pool straight upon your arrival, don't forget to pack your bathing costume in the carry-on bag you'll be taking straight onboard with you!
Also, for cruises to Europe it's important to have a pashmina, a lighter jacket or a jersey in there as well, you never know what kind of weather could be waiting for you at the point of your arrival.
Other items to pack in your carry-on:

Cell phone charger
cell phone charger

/

camera charger

skin care products

travel size container

 of shampoo and body wash

shaving kit

toothbrush and toothpaste

two changes of underwear

contact lenses solution and case

medications

a few snacks (you never know what time it'll be when you finally get to your hotel or how long you might have to wait in line

reading materials
TIP: Be aware that you are only allowed 3oz (100 ml) of liquid per product in your carry on luggage. They must be in a clear zip-loc type plastic bag with a capacity no greater than one quart.
TRAVEL TIPS FOR PACKING LUGGAGE: HAND BAGGAGE
This is usually a large day tote bag that most ladies have as part of their wardrobe essentials. If not, they should definitely get one! This is a piece of luggage that will always be on hand when you travel, containing things you cannot do without during the flight:
Essentials:
Passport and passport wallet

Wallet/some local currency cash (Euro)

Credit Cards/ID

ATM cards

Traveller's Checks

Cruise line documents

Flight tickets

Cell phone

A book/travel journal/guidebook

Note pad and pen

Address book/important contacts

Camera

Chewing gums/mints

Snacks

Medicines

Lip balm

Hand lotion

Antibacterial hand gel

Toiletries you might need during the flight

Reading glasses

Sunglasses

Jewelry and watches (after having some watches stolen from our check-in luggage before, we never put our valuables there anymore!)
Extra items you may need during a flight:
TRAVEL TIPS FOR PACKING LUGGAGE: EXTRA PIECES OF HANDLUGGAGE/ACCESSORIES
Laptop bag
Money belt
Camera bag
CRUISE PACKING ARTICLES TABLE OF CONTENTS
From TRAVEL TIPS FOR PACKING LUGGAGE to Mediterranean Cruise Ports Easy
HOME PAGE
Join us on Facebook!
Head on over to the Mediterranean Cruise Ports Easy page on Facebook and become a fan.
You will receive notices whenever something new is added to the site and never miss a thing!
Feel free to leave comments on the page and interact with other fans, Post your photos and any other links that might interest our visitors too!
See you on Facebook!