Practical Zadar Tourist Information - Zadar Travel Info
Practical Zadar Tourist Information helps you get around, shop, dine and spend a pleasant day in general
Practical Zadar Tourist Information: Where is Zadar, how big is it and is Zadar worth visiting?
Zadar, Croatia is a town of about 75,000 inhabitants and the urban, cultural, political and administrative center of the northern Dalmatia, on the eastern coast of the Adriatic sea.
It is more and more frequently part of the eastern Mediterranean cruises, together with other Croatian ports of Dubrovnik, Split, Korčula and Hvar.
It is a city of rich history so it's old town, located on a small peninsula, looks like a scrapbook collection of 3000 years old memories and a literal walk through time.
You can check whether Zadar is worth visiting in our article Zadar Travel Guide: Attractions, Landmarks and Sights to See and find out about all the cool things to do in Zadar Travel Guide: Top 10 Things to Do. You might get a surprise. 
If you would like to book a cruise to Zadar but are not sure which ships visit this port of call, check the schedule of cruises to Zadar. 
---
Practical Zadar Tourist Information: Getting Around
There are two options when it comes to getting from your cruise ship to the old town and you can read about them in our article Getting to Zadar.

Zadar's old town is quite small it can actually be walked across in 10-15 minutes. But that doesn't mean 15 minutes is enough to see it. With must-see attractions hidden round every corner, you should put aside at least 2-3 hours to enjoy the town of Zadar. Which still gives you enough time to do one of the spectacular shore excursions in the vicinity. 
Once you get to the old town of Zadar you will not need any kind of public transportation. If you do wish to visit part of town a bit outside the touristy zone, you can catch one of the taxis. They have a stand on Branimirova obala (Branimir's coast) which is by the traffic lights by the bridge that connects the peninsula with the mainland.
For a good map of the old town, visiti the Tourist Information Office in the People's square (Narodni trg).
The streets of Zadar are mostly covered with cobblestone or marble so make sure to wear comfortable shoes.
Luckily, there are no many stairs in the old town so most of the area will be wheelchair accessible.
---
Practical Zadar Tourist Information: Opening times, Shopping and Dining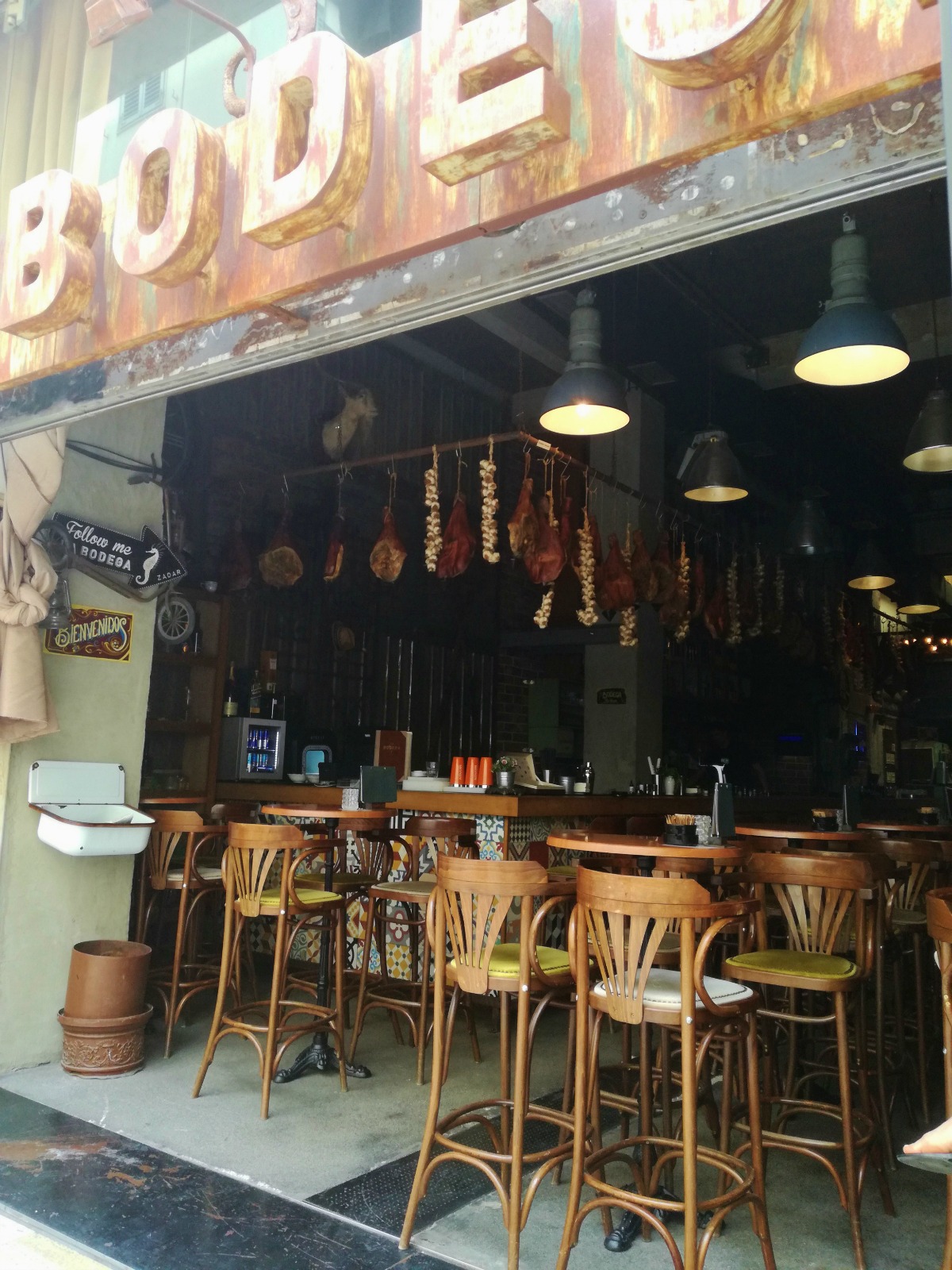 Shops will mostly stay open from 8:00 am to 8:00 pm (10:00 pm in summer). The currency used in shops will be kuna only. 
There are some good shopping opportunities in the old town. You will find clothing stores on Kalelarga street (Wide street), souvenir stalls between the Roman forum and the Sea Promenade and the green market/pijaca (6:00am -1:00pm) west from the street connecting the People's square and the bridge. 
The green market is a great place to stock up on the local flavor: it is full with fruit and vegetables grown locally in the fertile plains in the back of the city, olive oil and cheese from the islands, dried figs, grappas, honey etc.
One of the best souvenirs from Zadar, or Croatia in general is, of course, wine. Visit one of the souvenir shops or specialized wine shops in the old town to get some good advice or pop into the supermarket on Kalelarga street to grab a few bottles.
Zadar is a place where you should take an opportunity to enjoy some fresh fish and seafood straight from the Adriatic sea. If you are in the mood for a quick and more simple lunch, keep in mind you can find some really good pizza, too. A lot has been written about Zadar restaurants already so find some good recommendations in the article here. 
Service charge is most of the times included in the bill already but your tips will be welcome.
---
Practical Zadar Tourist Information: Language and Currencies
The language spoken in Zadar, Croatia is, of course, Croatian. But you will have no problem communicating with the locals as almost everyone, especially the younger generation, speaks English.
Currency used in Zadar is kuna. You will need to exchange your euros or US$ to kuna as no other currencies will be accepted. Most ships will have the exchange office at the reception desk. 
Another way to obtain the local currency is to use one of the ATM machines (available in the old town). It might also give you the best exchange rate.
You will also get a good rate in one of the banks on Kalelarga street. There are exchange offices all around the town, too.
---
Home

>

Cruise Venice

> Venice Honeymoon
Have A Great Story About This Topic?
Do you have a great story about this? Have you been to this port of call? Have tried out any of the shore excursions I recommend? Do you have any tips that might help your fellow cruisers? Share them with us!