What to do in Florence -
Top 12 things to see in Florence
in one day, Part 1
"What to do in Florence - Luckily, Florence is not as big and spread out like other Italian cruise port cities"
One of the most common concerns of Florence cruise guests is What to do in Florence in a Day?
They are aware that a certain time of the day will be lost on travelling to and from the port of Livorno, either by train or by one of the cruise line organized shore excursions.
So can one really enjoy Florence sightseeing in the 4-5 hours that you'll have to spend there? The good news is… yes!
Luckily, Florence is not as big and spread out a city like Rome or Naples. On the contrary… Florence city is relatively small, intimate and easy to walk through as most of the historical centre of Florence is a pedestrian area.
Heaven for those who walk around with a camera glued to their face not paying attention to where they're walking… no cars to hit you, maybe just an occasional cyclist.
So, the following list of what to do in Florence is for those who are…
visiting Florence for the first time
want to get a nice quick overview of the city
don't wanna spend the limited hours inside the museums (and we definitely don't recommend this activity for first time visitors).
It would be a real shame waiting in line to enter the museums for hours or bury yourself among old stones while there is such a vibrant city to enjoy out there…
Just like Venice or Rome, Florence is a museum in the open too, but it is also a living city… you will see students rushing to classes on their bikes, street performers, shops full of goods you would be crazy not to take home with you, sunny cafe patios full of people, street musicians; there are Chianti wines and olive oils to be tasted, shop windows packed with the latest fashion… take time and let all of your senses enjoy Florence.
So, let's start with our suggestions on what to do in Florence in a day.
Note that the list doesn't necessarily number the most important Florence attractions but tries to find a nice balance between important sights with those easy to see in the limited amount of time and leaving you enough time to shop and dine!
To locate all the Florence attractions we talk about,
open our map of Florence Italy.

---
1) What to do in Florence:
ADMIRE THE PIAZZA SANTA CROCE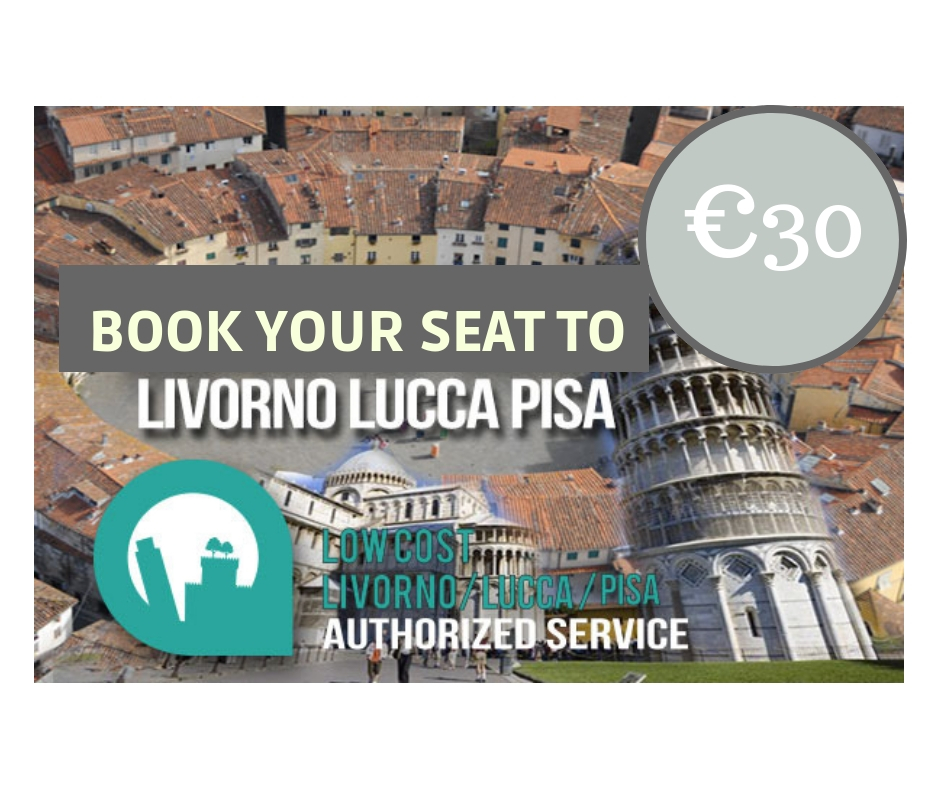 Piazza Santa Croce or the Square of the Holy Cross is one of the main and biggest squares in Florence. It took its name from the historically important Basilica di Santa Croce or Santa Croce Church that dominates the square with its multi-coloured marble façade.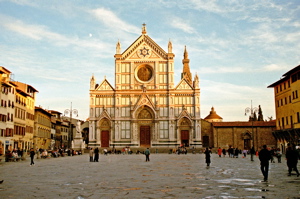 If you are arriving to Florence with one of the cruise line organized tours, this is where you will be dropped off by your tour guides (if on a "Florence On Your Own Tour" for example) and it is a great place to start your day.
This is also where you will first be introduced to the world of 18kt gold that Florence is so famous for, even more famous Florentine leather as well as wine and delicatessen shops.
To find out more about this not to be missed charming spot read our articles on Piazza Santa Croce Florence and Basilica Santa Croce!
---
2) What to do in Florence:
WALK ALONG ARNO RIVER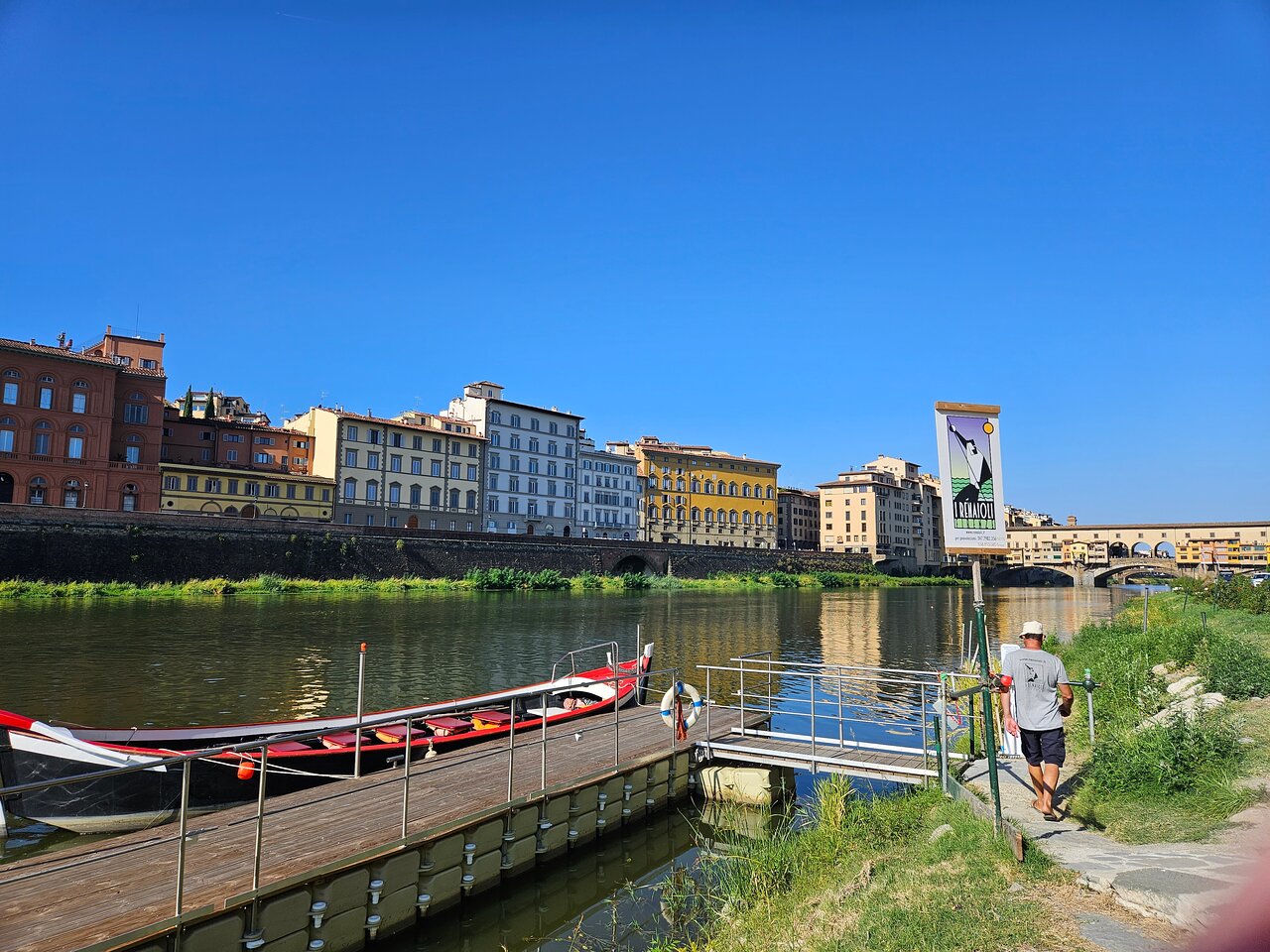 Arno river is one of the symbols of Florence and an unavoidable image on almost all the postcards… with Ponte Vecchio bridge in the distance, of course.
Make sure you walk Arno river's waterfront to admire the beautiful earthy and ochre facades along its banks.
Seeing this peaceful river, it is almost impossible to imagine the horrific floods it caused in Florence in 1966 when the embankments collapsed, lives were taken and literally millions of works of art and rare books were destroyed or seriously damaged.
3) What to do in Florence:
CROSS THE PONTE VECCHIO BRIDGE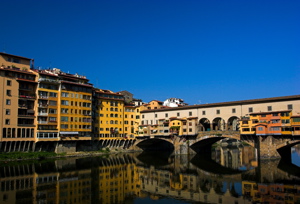 Ponte Vecchio, or the Old Bridge of Florence, is a medieval bridge and one of the oldest ones of this type in Europe. It spans Arno at its narrowest point.
It makes a really picturesque sight when viewed from the banks of Arno river, that's why we always like to stress to walk along the river and not just enter the bridge from the street that extends to it.
As the bridge has a row of houses on each one of its sides, when walking on it, it almost seems you're just walking one of the more narrow streets of Florence.
Although once in the past full of butcher shops, it is now famous for its windows full of gold jewellery in all shapes and sizes.
Read more about this bridge in our article on Ponte Vecchio bridge!
---
4) What to do in Florence: CHECK OUT THE PIAZZA PITTI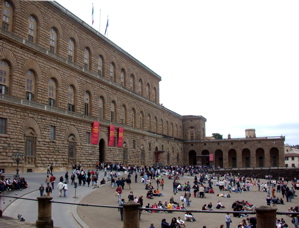 Piazza Pitti or the Pitti Square, just 3-4 minutes walk across the Ponte Vecchio bridge, was named after the rich 15th Century family that first ordered the building of the palace that still stands at the top of the square - Palazzo Pitti.
In the 16th Ct this palace was purchased by the Medici family, and today it houses 5 different museums/collections!
Behind the stern and rugged façade built out of massive blocks of stone is also one of the most charming spots in Florence, the famous Boboli gardens. Read more about these in our articles on Pitti Palace and Boboli Gardens.
As it would take you hours to see the museum and the gardens from inside, put it on your list of things to see for next time.
---
5) What to do in Florence: TAKE A PHOTO OF THE UFFIZZI GALLERY
This gallery is one of the oldest (since 1765!) and most famous museums of the Western World. The crown jewel of Italy's museums.
The list of the artists whose work is displayed here sounds like a Who's Who of Renaissance art. Even if you are not a big art aficionado you would have heard of these guys: Michelangelo, Botticelli, Da Vinci, Raphael, Titian…
With 7,000 visitors a day (!) this place gets pretty crowded and you don't want to spend half the day standing in line you should have been in yesterday evening. Remember, put it on the list of things to see next time!
Instead, for now, enjoy the hustle and bustle of its long and narrow internal courtyard, always full of entertainers, musicians and artists… just be careful this is also a perfect spot for pickpockets to operate!
If this is your second visit to Florence, read tips on visiting it in our article on the Uffizi Gallery.
---
6) What to do in Florence - HANG AROUND PIAZZA DELLA SIGNORIA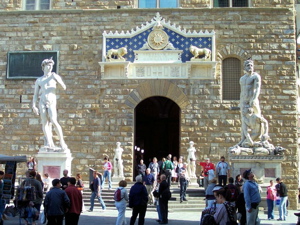 This piazza is easy to find, as it is right in front of the Uffizi Gallery!
Piazza della Signoria is a monument to the political power of Florence, the very centre of its civic life. Take time to admire the Palazzo Vecchio and the display of statues in front of it.
Here's a little secret… there is Michelangelo's David standing right there, in the open, for you to take a picture with it! Of course, it is a copy but an identical copy, and no one back home will know the difference! ;)
Piazza della Signoria is also a great place to do the touristy stuff… watch the entertainers, listen to the buskers, see the artists painting, or chill in one of its elegant cafes! Tip: keep an eye on your belongings when surrounded by crowds here. Read more in our article on Piazza della Signoria.
Custom Search
RELATED ARTICLES:
LIST OF ALL FLORENCE ITALY ARTICLES
From WHAT TO DO IN FLORENCE to HOME PAGE
Like What To Do In Florence Page?