Rhodes Photos - mysterious back streets of Rhodes town Greece
Here's a little selection of Rhodes photos from our Sunday morning walk in the back streets of the Old Town.
Just a few steps away from the frantic touristy streets full of stands with cheap merchandise and loud terraces where you can taste typical Greek food, there is a completely different Rhodes to be discovered.
Medieval stone architecture, Byzantine walls and churches, Turkish baths and fountains and more is what you will discover if you venture into this part of town. These Rhodes images are just a little taste of it... enjoy!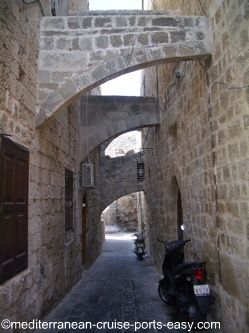 Rhodos town is one of the biggest and best preserved medieval settlements in Europe. Notice the stone arches and arcades forming a roof over the cobble-stone alleyways. It adds to Rhodes medieval architecture.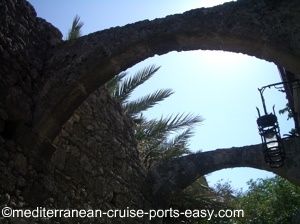 Many doors and windows still feature typical medieval stone plaid decorations.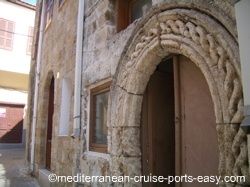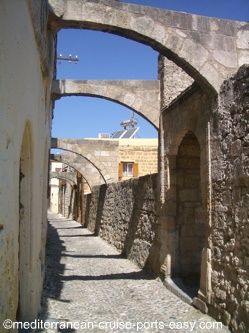 Although only a 3-4 minute walk from the main street, on a Sunday morning you can walk the back streets forever without meeting a single soul. Cats rule this part of the town!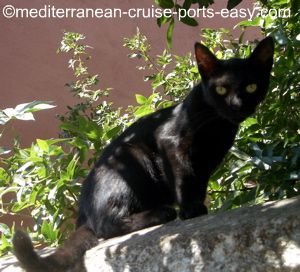 The Rhodes hammam, or public baths, is a relic from Ottoman times established in 1558. It is still situated in the authentic but recently renovated building. If this is your first ever visit to Rhodes Greece, then you may want to save this sight for next time.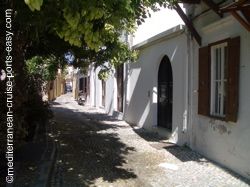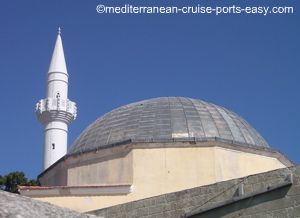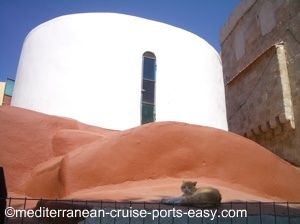 Make sure you wear comfortable shoes when exploring the back streets of Rhodes. Most of them are covered in round, slippery and uneven cobblestones.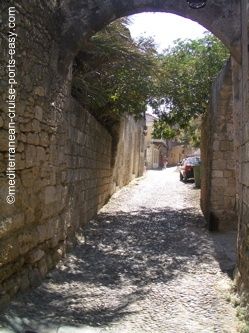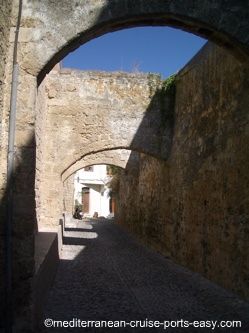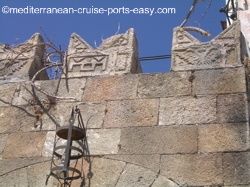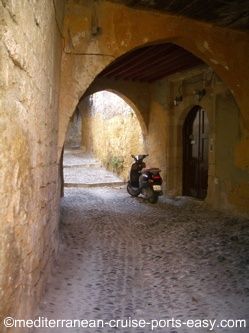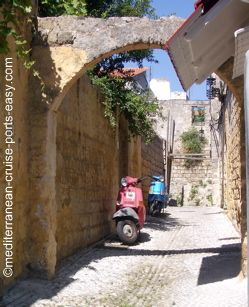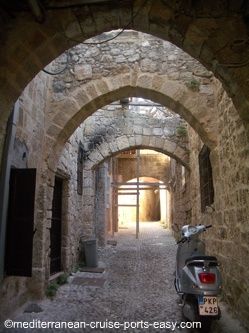 For tours that will give you a chance to explore the the old town of Rhodes and take some memorable photos, check our suggestions below:
RELATED ARTICLES:
From RHODES PHOTOS to HOME PAGE