Dubrovnik Map – Dubrovnik Croatia Map of Attractions and Transportation points
Dubrovnik Map - We have marked all the attractions and local transportation points: where you can pick up taxis, where to get a local bus, where you will be dropped off…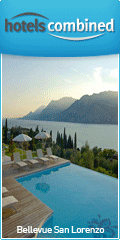 If you will be visiting Dubrovnik, Croatia for the first time on a Mediterranean cruise it is very important to take a look at a Dubrovnik Map beforehand.
Many cruise lines will give you only half a day in Dubrovnik and it's crucial you have an idea of the distances inside the town as well as how far the port of Dubrovnik is from the Old Town, so you can plan your time in port carefully.
If you take a look at the Dubrovnik Croatia map below, you will see that the Gruz cruise terminal is very far from the Old Town.
Now you know you don't even want to try walking from the cruise dock to the Old Town, but you can start thinking about choosing one of the means of transportation that we talk about in our article Getting to Dubrovnik.
We have marked all the local transportation points on the Dubrovnik Croatia map too: where you can pick up taxis, where to get a local bus, where you will be dropped off…
The map of Dubrovnik that we have provided also shows you all the major historical attractions of Dubrovnik that we mention in our article 10 ½ Dubrovnik attractions.
Although there are many others, we thought these 10 ½ would be just enough for your 6 to 8 hours in port. Remember, the most wonderful thing about Dubrovnik is its atmosphere and natural beauties.
*To locate all Dubrovnik attractions and transportation points on the map, click the link immediately below it for a larger view with a legend*
For insiders tips on planning a perfect day in Dubrovnik, Croatia check out our eBook 'Dubrovnik, Croatia - How To Save Time And Money On Your Mediterranean Cruise'

View Dubrovnik Attractions Map in a larger map
As you can see on the Dubrovnik map, the Old town has a very dramatic setting… it is surrounded by the sea on three sides so take time to just walk its walls, take photos, enjoy the food, sip on your coffee and soak it all in!


---
RELATED ARTICLES:
---
From DUBROVNIK MAP to Mediterranean cruise ports easy HOME PAGE