Sorrento Ferry - How to get from Naples to Sorrento using Hydrofoil

"Sorrento Ferry and Hydrofoil departure times, ticket prices and locations help you get to Sorrento from Naples or Capri Italy..."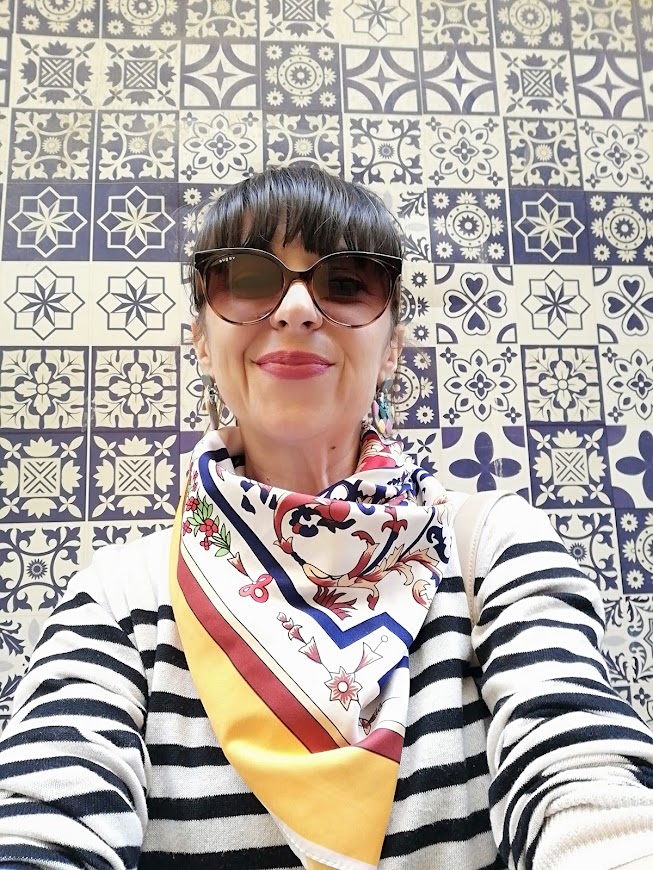 I always have fun in Sorrento
Being such a hectic city, Naples Italy often ends up being a springboard and a traffic hub only.
Mediterranean cruisers usually prefer to head out to smaller and more charming destinations in the Bay of Naples. Besides Capri Italy and Pompeii, Sorrento is one of them.
There are a few different ways you can get from Naples to Sorrento and we have covered them all in our article Italy Sorrento travel.

But now we're going to explain all about taking a boat, actually, a Sorrento ferry from Naples. 
Find out more: Where is Sorrento in Italy and how far is it from all the fabulous destinations in the neighbourhood?
---
Sorrento Ferry: Taking a Hydrofoil from Naples to Sorrento
Just as is the case with a Capri ferry, when taking a boat from Naples to Sorrento, it won't actually be a ferry, but a much smaller boat – called a hydrofoil.
A hydrofoil is a boat that takes passengers only, no vehicles.
Although a bit pricier, it is much faster than the regular ferry, which is good for you as a cruiser with a very limited amount of time in a port of call.
Just like taking a Sorrento Italy train, taking a Sorrento ferry i.e. hydrofoil, has its pros and cons too.
Taking a Sorrento ferry or hydrofoil from Naples pros:
Proximity: the fact that Naples hydrofoil dock, called Mollo Beverrelo is right next to the cruise terminal, makes

Italy Sorrento travel

from Naples very convenient for you.

No extra cost for taxis or other means of transportation and stressing whether your cruiseship is still in port when coming back- it will be right in front of your eyes.

Hydrofoils are clean and safe; coffee and snacks are available for purchase onboard.

There are some great views of the Bay of Naples and Vesuvius.
Taking a Sorrento ferry or hydrofoil from Naples cons:
It is more expensive than taking a train or one of the shore excursions or private/half-private transfers.
The sea can get rough and you could end up being sea sick.
Departure/return times aren't that frequent.
---
Sorrento Ferry Hydrofoil Departure Times and Ticket Fees
When it comes to the procedure of getting from the Naples Stazione Marittima (where your cruise ship docks) to the hydrofoil dock called Mollo Beverello, buying tickets and finding the right dock… we have already covered it all in our article Capri ferry and hydrofoil.
As for the departure times from Naples to Sorrento, as we have already mentioned, they are not very frequent… the boats leave approximately every 2 hours. And the first boat is at 9am only, which is quite late for the Bay of Naples where there is so much to see and do.
The ride takes about 30-40 minutes and costs approx. 14.20 - 14.60 Euros per person one-way (depends which company runs your hydrofoil).
If you plan to see more destinations like Pompeii or Capri on that same day, you would be better off getting off your ship immediately after it docks, which is usually around 7am, and seeing one of those first.
But if you've been there, done that - and Sorrento is your only destination on that day, go ahead and take the 9am Sorrento ferry hydrofoil.
Here's all the Sorrento hydrofoil departure times from Mollo Beverello:
From 15th June to 15th Sept: 09:00/ 11:00/ 13:00/ 15:05/ 17:15
From 15th April to 14th June: 09:00/ 11:00/ 13:00/ 15:05/ 17:15
For more information on Sorrento hydrofoil travel, check the official Alilauro website

---
Arriving to Sorrento Marina Piccola by Sorrento Ferry or Hydrofoil
After a 30-40 minute ride from Naples, you will find yourself in a small Sorrento port, Marina Piccola, which you can locate on our Sorrento Italy map.
Marina Piccola is located at the bottom of a cliff and from there you will need to get to the top, where the town is. On how to do that, you can read here.


---
Taking a Sorrento Ferry Back to Naples
If you have visited Capri attractions in the morning, came to Sorrento for lunch and wish to return to Naples by boat, here's your departure times: 08:10/ 09:45/ 12:00/ 13:45/ 16:20/ 18:45
Make sure you know the exact all-aboard time for your ship so you don't miss it!
In case the sea gets choppy, there is always a train! Just make sure you know how and when you're going back to Naples as soon as you get to Sorrento.
I know, it can be a bit overwhelming trying to coordinate all these factors: the weather, the timeframe...
That is why taking one of the shore excursions in the Bay of Naples is actually a great idea. It makes it possible for you to really maximize your day.
If you're not planning to visit Capri, Sorrento can be combined with destinations like Pompeii, Amalfi coast and Naples itself. I have picked some bestselling tours for you here...(to combine Sorrento and Capri, scroll down).
---
Taking a Sorrento Ferry or Hydrofoil to Capri
Many cruisers will take a train from Naples to Pompeii first thing in the morning and then proceed on to the isle of Capri Italy via Sorrento.
To do that, you will need to get from Sorrento Italy train station on top of the cliff to Marina Piccola port of Sorrento at the bottom of the cliff. 
The quickest and the most hassle free way to do it would be to take a taxi. But if you have time, you can walk for 5 minutes from the train station to Sorrento center and from there catch one of the local blue buses in Piazza Tasso.
They will take you down to the Port. The only problem is they are not very frequent. If you find yourself waiting for too long, you can always walk down the 200 steps!
Luckily, Sorrento hydrofoil connections between Sorrento and Capri are much more frequent: 07:00/ 07:45/ 08:05/ 08:25/ 08:45/ 09:15/ 09:25/ 09:45/ 10:45/ 11:25/ 11:45/ 13:10/ 13:50
For more information check here.
The ticket price is approx. 21- 24 Euros, depends on the company that operates the hydrofoil and the timing.
If you're visiting the Bay of Naples for the first time and you are not too confident getting around, it's always a good idea to take one of the shore excursions.
It is possible to see Capri and Sorrento in a day, even Capri, Sorrento and Pompeii! There are not many operators who do these tours so, they are not easy to find but I have my ways...