Transport Venice - from your Venice hotels to cruise terminal
"Arrange your transport in Venice for a stress-free morning - you'll be nice and fresh for the lunch buffet and the welcome aboard party on the open deck..."
Venice is turnaround port for many cruise lines and this gives you a chance to spend some time in the city itself before or after your cruise vacation. 
If staying in Venice for a night isn't included in your Europe ship's itinerary (as an overnight) then you should plan it yourself. Touching down in Venice and going straight to your Venice cruise ship terminal without seeing one of the most beautiful cities in the world would be such a shame!

Staying in Venice city for a few nights before or after your cruise could be the crown of your whole Mediterranean cruise vacation.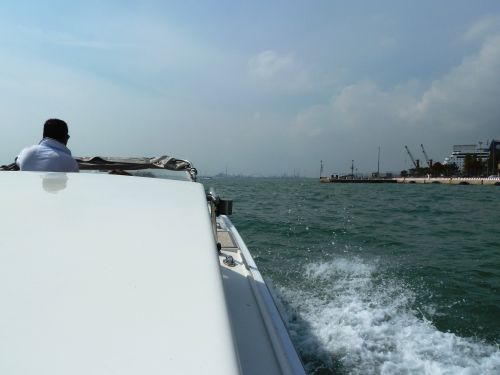 If you have decided to stay for a night or two you should start making plans about:
---
Why should I plan my transport In Venice ahead?
Maybe you are exploring all about Venice vaporettos, the lines' numbers and where the stops are - and it will all come in handy during your visit to Venice, that is for sure. But it is one thing to use public transport when sightseeing and a completely different thing when trying to get from point A to point B with piles of luggage on you, trying to check in/out of the hotels or board the cruise ship at the same time.
In Venice, it being is a city dispersed on hundreds of little islands and a network of canals in between them, this gets even more stressful. 
It usually gets people really nervous thinking about the next step of the process they don't feel comfortable with. While they should be enjoying the sights around them or save their energy for the welcome-aboard party waiting for them on the ship. 
That is why people who have already used Viator's Venice Departure Transfer or Venice Arrival Transfer by water taxi (for cruisers only!) swear by it and can't stress enough what a big difference to their day it made. 
---
What is Venice Arrival/Departure Transfer for Cruisers?
It is a service offered by Viator, the world's leading and award-winning resource for booking tours and experiences worldwide. We love to recommend Viator because their services make it possible for you to have an insider by your side when traveling.
And an insider is exactly what you'll need when getting off or on your cruise ship in Venice Cruise Port.
Venice Arrival Transfer is for those of you getting off the ship in Venice and looking to get to your hotel in Venice. 
Venice Departure Transfer is for those of you boarding the ship in Venice and trying to get from your hotel to the cruise port. 
---
So what do we get for our money if we book this transfer?
you get to travel in style on a private motor boat 

a picturesque ride 

time to enjoy the sights of Venice never seen from this perspective (it's like a transfer and tour all in one!)

you get a friendly meet-and-greet agent who will be waiting just for you 

an option of having an agent stay with you throughout the whole time of the trip and help you with all the steps of the getting off/on the ship procedure (luggage, directions, hotel check-in, finding the boarding area...)

the boat taking you straight to your ship (saves you lots of walking) 

the boat taking you straight to your hotel
Basically, it's a lot of worry taken off your shoulders and this is why the previous cruises regularly give it a 5-star review. Here's what some of them said about it: 
'I would recommend this excellent service to anyone who is arriving in Venice for the first time. It is very hard to find your own way around Venice at first as it is a real maze of lane ways, streets and campos.'
 Gail C, the USA
'This is a great service, well worth paying for. Takes away any worries you have of getting to where you want on time. Would use again.'
Nicola B. 
'(...)Glad we planned/booked this from home, wouldn't want to do it last minute. Pay the little extra for this service, I recommend it.(...)'
Maureen
---
How do I book Venice Transfer?
If you want a private service, click on the links below. Keep in mind the price is per person and it is based on 6 people traveling together.
If you want to share the boat with a few other passengers, you can go with... 
After booking, you will receive a confirmation. You can present either the paper or electronic voucher to the agent that will be meeting you.
---
RELATED ARTICLES:
---
---
Like this page?
You are here:

Home

›

Venice Tours

› Transport Venice - From Venice Hotels to Cruise Port