What to do in Capri in a Day
- A Guide on Little Pleasures of Capri
"What to do in Capri in a couple of hours?" is a question that often pops up for cruise guests who come to visit for a few hours.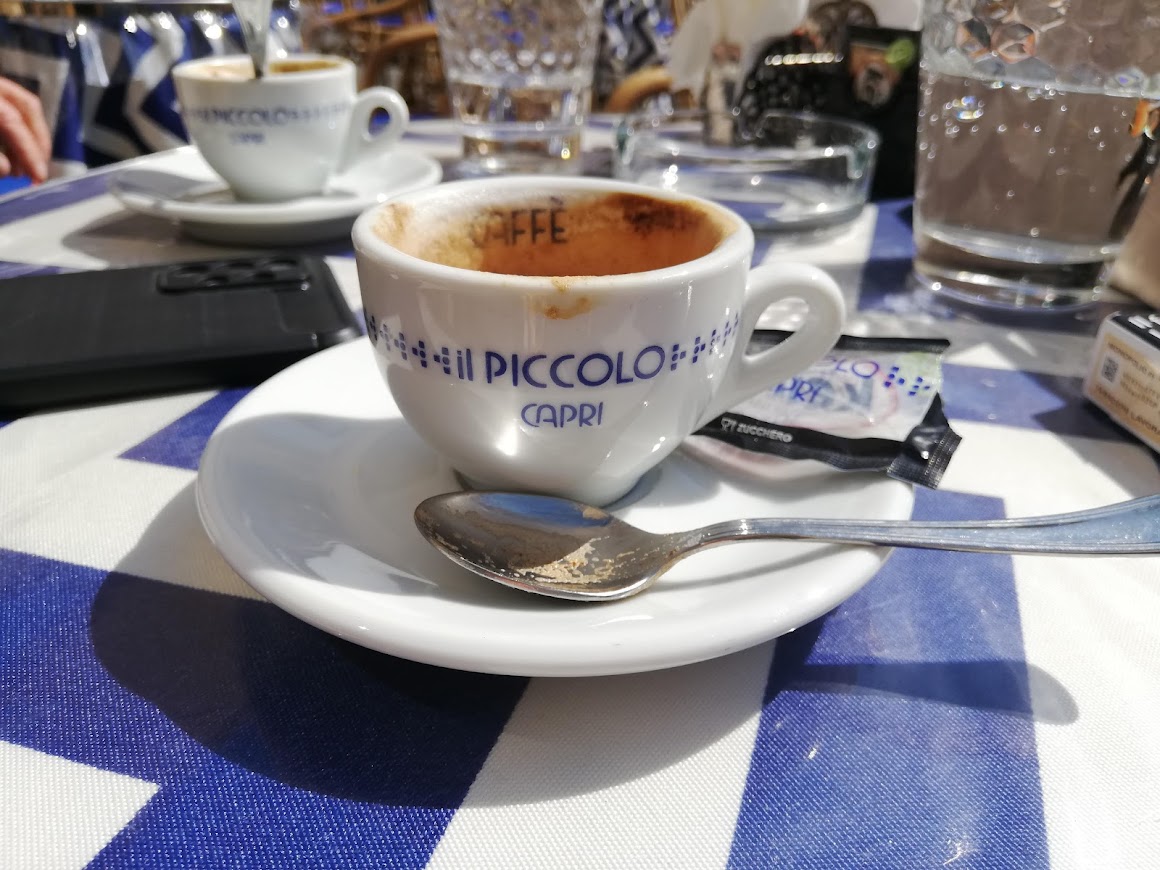 Don't rush through Capri without having a coffee in Piazza Umberto Primo. You will be sitting down next to the world's creme de la creme
Most cruisers visit Capri for a couple of hours only, before returning back to Naples or heading to other attractive destinations in the Bay of Naples like Sorrento or Pompeii.
Although everyone has heard of Capri many times and knows it has this aura of a very special place,"What to do in Capri in a couple of hours?" is a question that often pops up for cruise guests.
While other Mediterranean cruise ports might have much grander sights to see, and seeing them pretty much dictates how your day there will be, what to do in Capri is more of a relaxed affair.
---
1. What to do in Capri? Have a funicolare ride!
First one on the list of things to do in Capri will definitely be: take a ride in a funicular! Maybe you have experienced Santorini's cable car already but this is something completely different. And much better if you're incurably scared of heights like we are here at Mediterranean-Cruise-Ports-Easy.

You get funicolare tickets down in the port, the Marina Grande of Capri.
Capri funicular is a little railway tram that takes you up the cliff to the town of Capri but stays firmly on the ground making it easy for you to relax and simply enjoy the stunning views spreading out down below you. Find more information on how to go about having a ride on the funicular in our article on Getting to Capri town.
If you much prefer to be on one of the shore excursions, and have someone else (an experienced local) take care of buying tickets and finding the way, pick one of these tours I have hand picked for you:
---
2. Enjoy the fragrance of Capri
Next thing on what-to-do-in-Capri list is… take a deep breath.
Seriously, there is something especially sweet in the Capri air, probably the mixture of the salty air wafting in from the azure Mediterranean sea and all the gorgeous flowers, herbs, trees and shrubs growing so generously all over this little piece of heaven: jasmine, bougainvilleas, mastic trees, pine trees, myrtle, heather, cypresses, wisteria, agave, eucalyptus…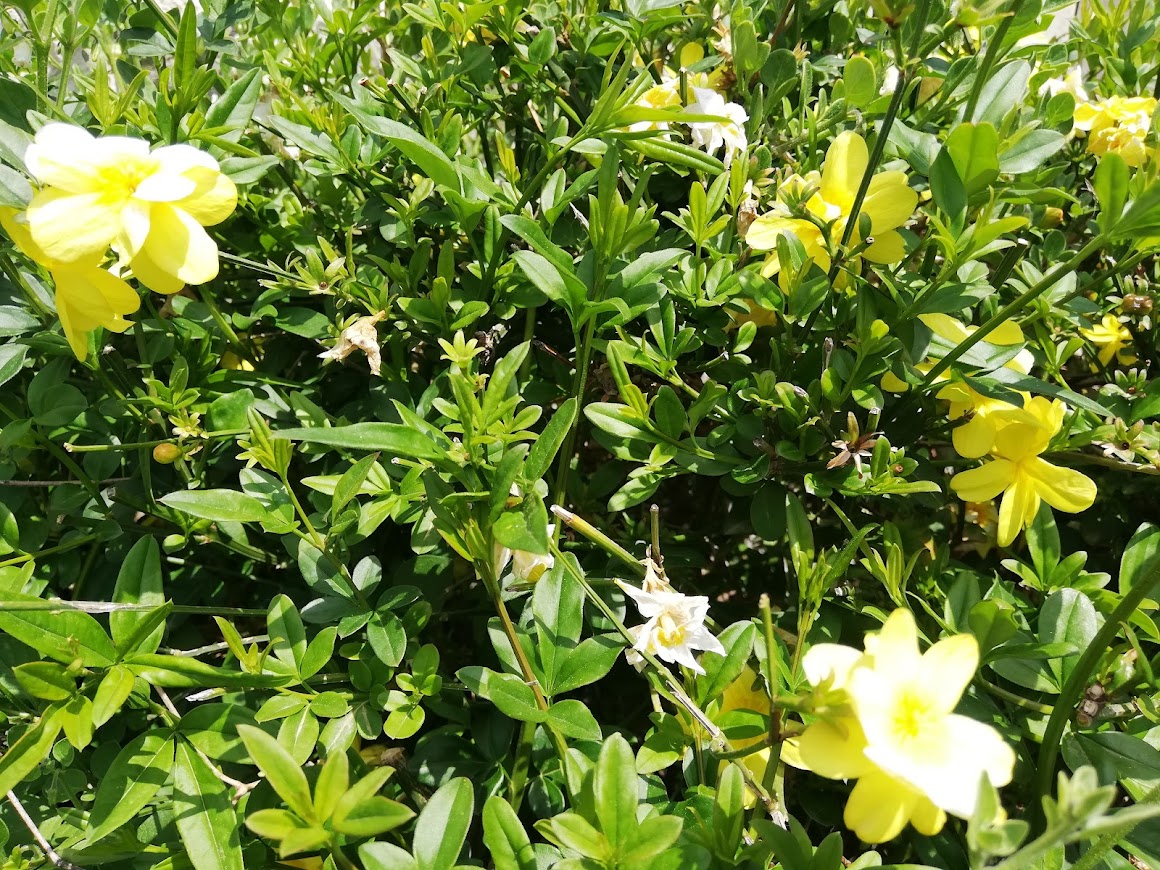 The place where you will find most flowers, fragrant trees and shrubs is the famous Augustus gardens, the place you can walk to on your own, or that will be included in one of these walking tours of Capri:
But wait, we can smell something else now… oh, it's coffee! A real smooth, creamy Italian espresso from one of the historical cafes in the little Piazzetta.
Sit on one of the patios in the Piazzetta, that's what to do in Capri first… immediately after getting off the funicular! Sitting in the "Living room of the World", as this square has often been called, can never be boring… what you will see right in front of you is like a theatre play!
So sit down and watch the people, it's a perfectly accepted social activity here on the island and will teach you more about it than everything your guidebook might say.
What to do in Capri now? As you walk down the Corso Vittorio Emanuelle III, one thing will impose on you quite naturally… window shopping! Capri is famous for high-end boutiques… Prada, Salvatore Ferragamo, Gucci, D&G… the list goes on and on.
When you reach the end of the V. Emanuelle in front of the Quisisana hotel, oh no, don't fear, it's not the end yet! Now turn left to the most famous and most elegant street of the island, Via Camerelle.
So ladies, if you came on a Mediterranean cruise with a wish to buy a brand name purse or shoes… this is the place to do it!
But it's not just fashion clothes that Capri shopping is famous for, don't forget the jewelry and the perfumes too!
Now, happy and content with your little bag in hand and feeling like a million dollars, it's time to do some sightseeing… head down to the right from the Quisisana hotel… the white washed structure that you'll see in front of you in a few minutes is the old Carthusian Monastery and you can visit it.
What to do in Capri after visiting the Certosa? If you're a bit hot and weary by now, you can have some lemon granita from the street stand on the way to Carthusia, the smallest perfume laboratory in the world.
Make sure you go in, try and take home some of their amazing natural products made from centuries old formulas from the Carthusian monastery. Today, these perfumes are sold exclusively in select and very high-end perfume shops around the world.
Carry on further down the promenade and you will reach the Augustus gardens. Although they never belonged to the Roman emperor Augustus, they are one of the most beautiful public gardens you might ever have seen. From here, you can not only inhale all the beautiful scents of the island's flora but also take it all in with your eyes. And your camera, of course.
You can find out more about all these wonderful spots in Capri by taking one of the tours, too:
As you walk all the way to the end of the gardens, you will be amazed with the views… on one side the famous Via Krupp that goes all the way down to Marina Piccola.
On the other side, the breathtaking Faraglioni, three rocks that have been witness to everyone who has set foot on Capri island for the past few millennia. This is a great spot for taking a photo of them. They can all be appreciated from the boat tours I have picked for you (they are great if you decided to spend the whole day in Capri only):
What to do in Capri next?… head back up to Quisisana hotel and Via Camerelle and if you're not ready to blend in with the hordes of tourists yet, you can proceed to Via Tragara (at the end of Via Camerelle) and walk this promenade lined with some of the most beautiful properties and hotels on the island, hiding behind lush vegetation.
At the very end of the road, you will reach another belvedere, Punta Tragara, which will give you another perspective of the famous Faraglioni rocks.

When returning back to the Piazzetta and the funicular, make sure you stop in the historical boutique of Chantecler and get your own little charm of Capri, the little magic bell. The ting-a-ling-a-ling of this beautiful little bell around your neck will always remind you of your day on the magic isle of Capri!
We hope that now you have a better idea of what to do in Capri in a couple of hours of your visit until you come back for longer one day, and trust us, you will want to.
RELATED ARTICLES:
From WHAT TO DO IN CAPRI to Mediterranean Cruise Ports Easy
HOME PAGE