Barcelona Airport Shuttle Between Two
El Prat Terminals
Barcelona airport shuttle helps you get from Terminal T1 to T2 of the El Prat as they are some 4 km apart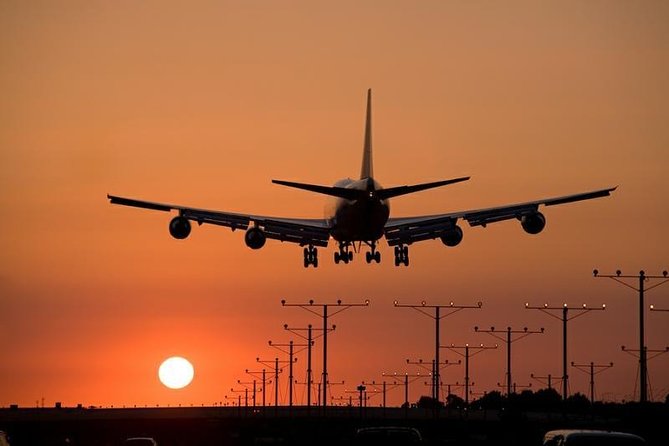 When talking of airport shuttles, one can have many different kinds in mind:
1)    There are cruise line organized ground transportation transfers that will take you to or from Barcelona international airport. You can read about that type on our page Transfers Barcelona airport.
2)    There are private shuttles that you can also read about on our page Barcelona airport transfers or go straight to Viator pages and prebook for a stress free trip from the airport to the cruise port or your hotel.
For those who don't have time to read yet another page, here's a few best offers:

3)    There are also buses that will shuttle you from the airport to the centre of Barcelona and we covered those in our article Coach transfers Barcelona.
But on this page we will be talking about the shuttle that operates solely between the T1 and T2 terminals of Barcelona international airport.
---
When to Use Barcelona Airport Shuttle?
As a Mediterranean cruiser you may be wondering when to use this shuttle...well, for instance if your airplane is landing on terminal T1 and you are planning to catch a Renfe train from T2 to get to the city. Or vice versa.

Namely terminals T1 and T2 are some 4 km apart and the distance cannot be walked.
That's why there are these bright green busses that shuttle between the two terminals. Their operating hours are 24 hours a day.
Their running times are not strictly scheduled but they show up every 6-7 minutes.
Except for the bus that leaves directly in front of the Renfe train station- those leave every 30 minutes but their departure coincides with the train arrivals.
The  shuttle ride is 10-15 min long, depending on traffic.
There are a few bus stops:
1)    If you are catching the shuttle from T2, you will find the stop under the bridge outside the T2B subterminal. There is also a stop outside the Renfe train station which is located at T2.
2)    If you are looking to catch the shuttle from T1 to T2, you will find the shuttle stop directly outside the T1.
To catch the shuttle bus, follow the signs within the airport terminals that direct you to the shuttle bus stops. There are clearly marked bus stops at both T1 and T2.
 The shuttle bus service between the two terminals is free of charge.
From Barcelona airport shuttle to HOME PAGE
 RELATED PAGES:
Have A Great Story About This Topic?
Do you have a great story about this? Have you been to this port of call? Have tried out any of the shore excursions I recommend? Do you have any tips that might help your fellow cruisers? Share them with us!