Livorno Map - Livorno Italy Travel Guide, Cruise Terminal and Train Station Map 
"Livorno map will help you get into Livorno Italy town center to take local transportation to Livorno Centrale train station to catch a train to Florence..."
How far is Livorno Italy cruise terminal from the Livorno Centrale train station? Can we walk from the port of Livorno to the center of the town? These are some of the most frequent questions Mediterranean cruisers are asking when it comes to getting to Florence.
That's why we have put together this Livorno map that shows all the points that might be of interest to you, cruisers who have decided to get into Florence on their own, not taking one of the cruise line organized tours.
If you take a look on the map you will notice that Livorno Italy cruise port is quite far from the town center. Not only is it far but it's forbidden to walk around the port area!
View Livorno Map for Cruisers in a larger map
You can only get from where your cruise ship is docked to Livorno center or the train station by either taking the cruise line organized shuttle bus or one of the taxis.
If you take a look at our map of Livorno you will see we have marked the shuttle bus drop off point just behind the Livorno Piazza Grande. From there, there is only a minute walk to the square itself, where you will catch a local bus no.1 to Livorno Centrale Train station.
Don't forget to purchase the local bus tickets in the tabbachi kiosk in the square before you get on the bus.
Or, if you are really short on time to catch the train that leaves only once an hour, you might also take a local taxi from a taxi rank marked on the map of Livorno, too.
On our Livorno map, we have also outlined the route of the local bus no.1 to the train station. It's a 10 minute ride, approximately. From the train station you will catch a train to Florence train station. You can read more about the ride in our article Travel to Florence by Train.
If you are not necessarily just interested in visiting Florence or Pisa and would like to have a stress free day, check the selection of shore excursions available from the very cruise ship terminal...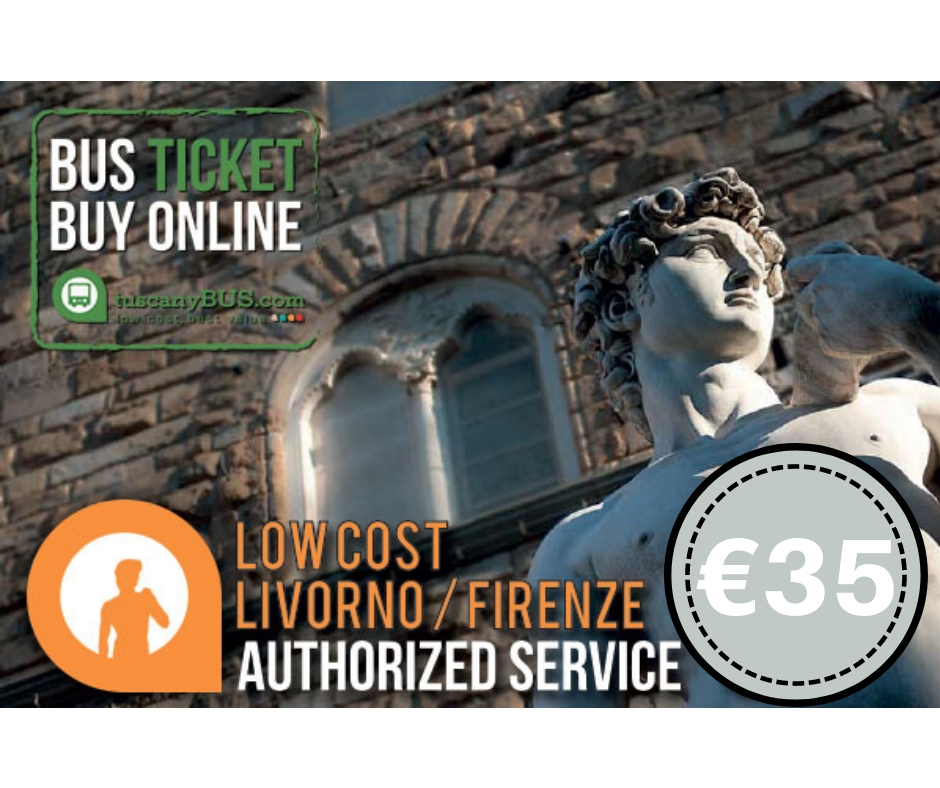 RELATED ARTICLES:
From LIVORNO MAP to Mediterranean Cruise Ports Easy
HOME PAGE
Like Livorno Map Page?